Outdoor Laser Tag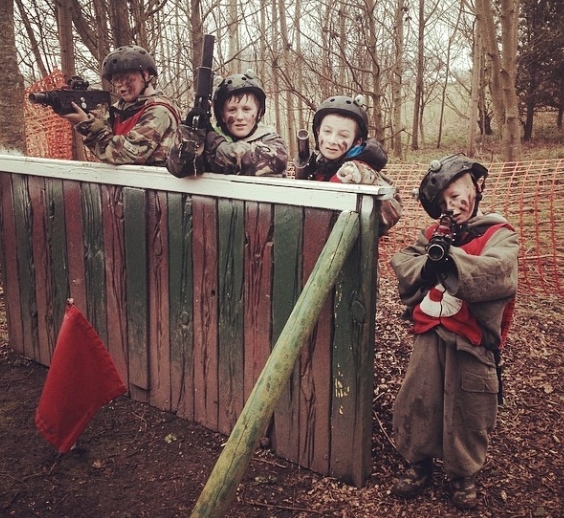 Whatever the occasion then Outdoor Laser Tag in Blackpool is that adrenaline fueled activity that you and your group won't forget in a hurry!
Outdoor Laser Tag is set in our dedicated woodland laser tag arena brand new for 2014 and the only outdoor arena in Blackpool!
Outdoor Laser tag is a great alternative to paintball for those who aren't old enough or would like to avoid the bruises.
Upon arrival to Impact Blackpool we will ensure we get you right in the spirit by dressing you up in our Dutch NBC Cammos and decorate your face with war paint all inside our specially themed Laser Tag Bunker, you will then go through the safety briefing and then begin your one hour session in our woodland lasertag arena.
Each Laser tag booking here at Impact Blackpool is exclusive to you and your group, we never mix your groupss so you will be battling against others you know. The weapons are technologically advanced "laser" guns which actually use infra-red light. Infra-red is on the safe side of the visible spectrum and no actual lasers are used so no need to worry about damage to your eyes. There are no projectiles so no risk of impact or bruising, no messy paintballs – but you still get all the thrill of the chase.